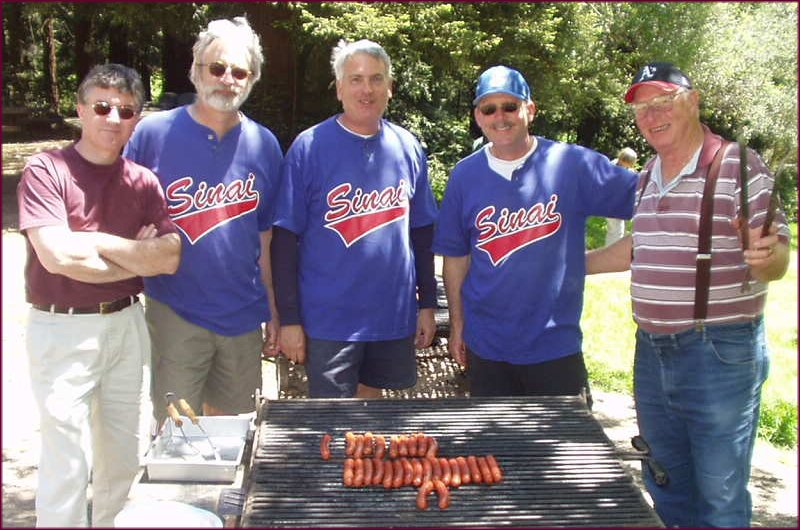 We Build Community through Good Works and Good Times
We encourage every adult member of the congregation to join Temple Sinai's Brotherhood, one of the many ways to become involved in the Sinai community. While some members take pleasure in our social activities (the softball team, occasional poker or bowling, the annual golf tournament), others help us perform mitzvot for the Temple and the wider community (cooking and serving meals at the Purim carnival and religious school picnic). Those members who are so inclined produce and lead one Shabbat service every year.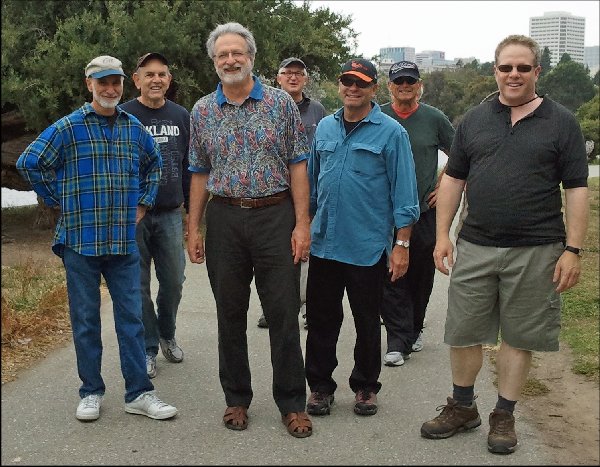 100% of our dues are returned to the Temple and the Jewish community in the form of Kiddush cups for the B'nei Mitzvah, Bibles and Israel scholarships for the confirmands, camperships to Swig and Newman and whatever else our membership chooses to support. We sponsor and serve food at the Purim carnival and the end-of-year religious school picnic.
Open meetings are held on the second Thursday of the month at 7:30 pm at members' homes. The location is published well in advance in the Temple Bulletin and is listed below. Please come join us and share your energy, talent and ideas.
Upcoming Brotherhood Events

When

What

Every Sunday, 10:00am

Walk around Lake Merritt, come rain or come shine, contact: Bob Schoen

Friday, May 17, 2013, 7:30pm

Confirmation Service, we help hand out the bibles


Temple Sinai Brotherhood, 2808 Summit Street, Oakland, CA 94609
Officers (5773-5774) - through June, 2014

Office

Who

e-mail

President

Larry Kluger

lkluger(at)pacbell.net

Treasurer

Bob Morrison

Rlmlarry(at)aol.com

Softball captains

Barry Dubin
Mark Rubke

bdubin(at)cwclaw.com
markerubke(at)comcast.net